Artist's Statement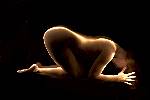 Photography is all about light. For many years I did traditional photography-- adjust the lights, adjust the model, adjust the backdrop, adjust the camera, release the shutter. One day a friend suggested I try some more exciting lighting. It came to me that I could really control the light if I applied it like a painter applies paint. The results surprised me in many ways.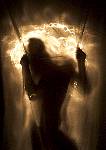 One surprise was how it changed the way I think about photographs. No longer am I worried about the distractions in the background, or foreground for that matter, I simply don't light what I don't want in the picture.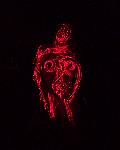 Another surprise is the number of variables involved. The light source, distance from the camera to the model, distance from the light source to the model, speed of movement, direction of movement, etc. all impact the results. It's fascinating to take an idea for a shot and let it lead me, often in an entirely different direction, as I see things in each exposure I want to pursue.